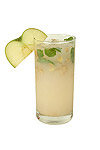 Odšťavňovač se stává čím dál víc populární. Důvodem není pouze jakýsi prvek módy, ale pití fresh šťáv je také zdravé pro lidský organismus. Pokud ještě váháte s výběrem toho pravého odšťavňovače, tak tento článek je přesně pro vás. 
Proč odšťavňovač?
V obchodech je možné zakoupit odšťavňovače v cenách od pár stokorun po několik desítek tisíc korun. Zde je možné tvrdit, že se výrazně liší v kvalitě produkované šťávy, ale ať už se rozhodnete pro přístroj v jakékoliv cenové hladině, je důležité si uvědomit důležitost koupi takového přístroje. Většina lidí je líná sníst dostatečné množství ovoce nebo zeleniny, případně jim tvrdé plody nedělají dobře na zažívání nebo mají jednu z tisíce dalších výmluv, proč je nejíst. Na pravidelnou konzumaci šťáv z odšťavňovače je však velmi jednoduché si zvyknout a hned to udělá s vaším zdravím divy. Při koupi odšťavňovače investujete i do svého zdraví…
Který odšťavňovač je nejlepší?
Na tuto otázku neexistuje jednoznačná odpověď – existuje spousta plodin různé konzistence a ke každé je potřeba přistupovat jinak. Jde tedy hlavně o to, co od přístroje očekáváte… Zatímco jeden typ vám skvěle odšťavní tvrdé plodiny jako mrkev, řepa či jablko, tak takové jahody či zelené listy jenom "rozšmelcuje" a prakticky žádná šťáva z nich není. Naopak přístroj pro měkké plody se nemá rád s těmi tvrdými. Zvažte tedy důkladně vaše potřeby a vyberte ten nejvhodnější pro vás, žádný nezvládá všechno na jedničku.
Měřítka pro odšťavňovače
Trvanlivost a odolnost
Odšťavňovače jsou zvláštní tím, že se dost často vyskytují na trhu s delší zárukou, než je předepsaná dvouletá. Například pětiletá záruka svědčí o kvalitě výrobku a férovosti výrobce. U levných výrobků s krátkou záruční dobou riskujete, že se slabý motor zavaří. Extrémně špatné jsou par přístroje, u kterých je doporučováno, aby neběžely v kuse déle než 1 minutu. Levný odšťavňovač by se vám taky nemusel vyplatit, protože za pár týdnů odejde.
Snadná obsluha
Pokud bude proces odšťavňování a následného čištění příliš složitý, nebudete to dělat. Proto vybírejte přístroje co nejjednodušší se snadnou obsluhou. Tyto přístroje mývají obvykle 4 až 7 částí, takže není na škodu vyvinout si vlastní postup, jak jej nejlépe očistit a hned zase složit pro další použití.
Výtěžnost
Výtěžnost je možná tou hlavní vlastností, o kterou uživatelům jde. Kvalitní přístroj vám dá až o jednu čtvrtinu více šťávy než ten levnější (spočítejte si tedy, že čtvrtinu nákladů na výrobu šťávy prostě jen zbytečně vyhazujete).
Hlučnost
Čím větší má odšťavňovač rychlost, tím větší je obvykle i hlučnost. Hlasitost by měla hrát až poslední roli, ale kupujte tak, abyste si domů nepořídili tryskové letadlo.
Typy odšťavňovačů
Centrifugy (odstředivkové)
Plodiny jsou nejdřív nastrouhány na diskovém struhadle a potom jsou rozprostřeny po jemném sítku. Odstředivá síla pak skrz síto propustí tekutiny a pevný odpad odletí do speciálního boxu. Tento způsob je zřejmě nejrychlejší a většinou s velmi dobrou výtěžností. Většina prodávaných přístrojů pracuje právě na tomto principu. Úžasně zpracovává tvrdou zeleninu a u těch kvalitnějších typů dobře zvládá i měkké ovoce a zeleninu včetně citrusů. Bohužel kvůli vysoké rychlosti, při které je šťáva zpracovávána také rychleji oxiduje a snižuje se její trvanlivost. Pokud šťávu ale pijete hned, po vyrobení nemusíte tento argument vůbec řešit.
Tlakové rozmělňovací (princip šnekové šroubovice)
Tyto přístroje pracují s nízkými otáčkami – nejprve surovinu rozmělní díky pohybu šnekové šroubovice a následně protlačí uvolněnou šťávu přes sítko. Díky druhému kroku se dělí ještě dál:
Homogenizéry – zvládají i výrobu ovocných pyré, oříškových pomazánek, různých druhů domácí zmrzliny atd.
S jednou hřídelí – suroviny jsou rozmělňovány pomocí jednoho šneku
Se dvěma hřídelemi – jsou použity dva ozubené válečky, které potraviny rozmělňují
Šťáva získaná posledními dvěma způsoby obsahuje více vitamínů, minerálů i někdy nechtěné vlákniny.
Ovocné a vinařské lisy
Svými rozměry ani svým vzhledem se lisy rozhodně do běžné kuchyně nehodí, ale pro výrobu velkého množství tekutin jsou skvělé. Zároveň jsou šťávy z nich téměř úplně zbaveny vlákniny, takže mohou být podávány i v nemocnicích a sanatoriích. Bohužel s kvalitnější šťávou přichází také složitější obsluha (jak u lisování, tak u čištění).
Citrusovače
Klasický plastový kužel s miskou na šťávu pod ním má doma snad každý z nás. Pro citrusové plody se jedná pravděpodobně o nejvýtěžnější způsob vymačkávání, ovšem i ten může být mechanizován. Rotační elektrické citrusové lisovače mohou zastat přítlak i otáčení citrusem za nás. V praxi jsou rotační citrusovače nahrazeny lisovacími – ty zvládají sice mnohem více práce a jsou plně automatické, ale je zároveň vylisován štiplavý nedobrý olej z kůry citrusů, takže šťáva chutná o řád hůře.
Kam odchází vláknina
Kvalitní přístroje se vlákniny zbavují kontinuálně během provozu, ovšem u těch levnějších si dejte pozor, aby se kvůli ucpání vlákninou rapidně nesnižovala výtěžnost. Šnekovitý odšťavňovač vypuzuje vlákninu jako výlisek, ale ty odstředivé vlákninu ohazují do zvláštního boxu a mohou se tedy mnohem lépe ucpat.
Bylinky a listy vs. ovoce
Odstředivé odšťavňovače se s bylinkami a zelenými listy nedokážou vypořádat, takže pokud chcete zpracovávat tento typ surovin, musíte si pořídit šnekovitý. Naopak pro většinu ovoce je lepší odstředivka, protože v rozmělňovači se z nich stane spíš pyré než šťáva. Ty nejměkčí plody se raději ani nepokoušejte odšťavňovat, mixujte je.
Cenové relace
Pokud nebereme v úvahu drahé lisy, tak se většina odšťavňovačů pohybuje v cenových relacích 700 – 5000 Kč. Ty levnější i při běžném používání pravděpodobně brzy odvaříte, a proto pokud to je jen možné, vybírejte ty lepší, i když cenově o něco dražší. Časem se vám to vrátí i ve výtěžnosti…