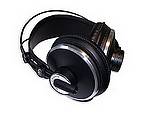 Hlučnost je jedním z důležitých parametrů nakupovaných spotřebičů. Vzhledově se může zdát výrobek zcela v pořádku, stejně tak všechny jeho funkce jsou dostačující a že hodnota hlučnosti je pouze o několik čísel vyšší než u srovnatelného výrobku, ale dvakrát tak dražšího. Nebudete přeci dál přemýšlet. Ale již první zapnutí v domácnosti bude znamenat procitnutí a vzbudí ve Vás chuť jít výrobek hned vrátit. Stupnice hlučnosti totiž neroste podobně jako stupnice délky či váhy. Intenzita hluku je udávaná v decibelech (označení dB) a počítá se na logaritmické stupnici. To v praxi znamená, že nárůst hlučnosti o 3 dB znamená dvojnásobný hluk. Nárůst hlučnosti o 10 dB už znamená desetinásobek hluku a o 20 dB je to stonásobek!
Při překročení hlučnosti o několik jednotek nad limit potom neznamená mírné překročení hlučnosti, jak se může na první pohled jevit. Hlučnost vyšší než 85 dB může způsobit škody na sluchovém aparátu až ohluchnutí.
Stupnice hlučnosti
Pro lepší orientaci přidáváme ilustrační tabulku hladin hluku pro různé situace.
< 20 dB Volná příroda za bezvětří
20–30 dB Velmi klidný pokoj
30–40 dB Běžné hlukové pozadí
40–50 dB Normální zábava
50–60 dB Hlasitost domácí elektroniky v pokoji
60–70 dB Zvuk klávesnice
70–80 dB Osobní auto v městském provozu
80–90 dB Nákladní auto v městském provozu
90–100 dB Sbíječka na stlačený vzduch
100–110 dB Rockový koncert
110–120 dB Tryskové letadlo při ověřovacím běhu
120–130 dB Tryskové letadlo při startu
130–140 dB Výstřel z děla v bezprostřední blízkosti
Při měření hlučnosti je třeba určitých podmínek, aby nebylo ovlivněno samotné měření. Hluk nelze měřit například za nepříznivého počasí (silný vítr, sněžení nebo déšť). Hluk dopravy je třeba měřit v den s obvyklou mírou dopravy – ne přes víkend nebo o svátcích.
Orientační měření je možné provádět ručním hlukoměrem, který lze pořídit již od 1500 Kč. Spolehlivé měření již musí provádět akreditovaná laboratoř – což již bývá nákladná záležitost. Pokud jste obtěžováni nadměrným hlukem například z dopravy, je dobré kontaktovat nejbližší hygienickou stanici.